June 26, 2017
Welcome to Carvings, a post that will keep you informed about current health topics and ideas that will guide you toward a healthier life.
We'll post a  brand-new Carvings on the 1st and 15th of every month. Be on the lookout for it. Better yet – set your smartphone reminder for the 1st and 15th.
The Stone Age Doc (Philip J. Goscienski, M.D.) will list upcoming local San Diego presentations as well as releases of his new e-book series, Health Wisdom from the Stone Age, Avoid diabetes, dementia and other deadly diseases.
                                         

Just released!
Health Wisdom from the Stone Age, Volume One, an e-book, is available at www.amazon.com. Enter Health Wisdom from the Stone Age in the search box.
This five-volume series is an anthology based on my weekly column, The Stone Age Doc that has been published in the Reading (PA) Eagle since 2005.
More than a third of Americans are obese, nearly ten percent are diabetic and we are about to encounter epidemics of osteoporosis, dementia and kidney failure – all of which are related to lifestyle and not aging. Health Wisdom from the Stone Age shows how we got here and what we can do to reverse the trend. This is not rocket science and doesn't require difficult lifestyle changes. It's easier than you think to become leaner, livelier and longer-lived!
Download Volume One now at www.amazon.com. $3.99 USD
Release dates of subsequent volumes will appear in this healthletter.
In the news…
            Like the poor, mosquitoes will always be with us. In the past they carried malaria and yellow fever as far north as Washington, D.C.. Recent threats include Chikungunya virus and Zika virus. Although these have occurred mostly in the Caribbean and other tropical areas travelers have brought them to the Gulf Coast and beyond. It's a matter of time before local mosquitoes transmit them to residents who have never left the area.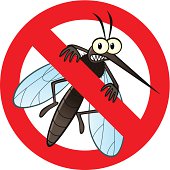 Don't depend on government authorities to control the mosquito problem. Remove or dry out anything that holds standing water, including bird baths, watering cans or trash. Have a supply of mosquito repellent handy for the family in case any of these diseases are reported in your area; DEET is the most effective.
************************************
Lifestyle…
Small changes, big benefits.
We humans aren't really well adapted to a life with little physical activity and a diet that consists largely of cereal grains and dairy products. We seem to be doing well in spite of that – after all, life expectancy has been increasing for more than a century. On the other hand, the top 15 causes of death in the U.S. have very little to do with aging but a great deal to do with refined grains, refined sugars and 8 hours a day (the documented average) of screen time (TV, phone, computer, etc.).
Drastic changes often backfire. We need to develop diet and exercise habits that we can live with for the rest of our lives without resentment or discouragement. Here are some simple steps that will make a difference:
If you're not already a walker, start with 15 minutes 4 days a week; double the time after two weeks; double it again after one month.
Replace baked goods made with refined (white) flour with those made from whole grains. Note – brown is a color, not a nutrient; the words "whole grain" or "whole wheat" should be first on the ingredients label.
For dinnertime 4 days a week replace your customary pasta, rice or potato with a vegetable (tomato, cucumber, broccoli, green beans, etc.). In other words, have two non-starchy veggies on that plate.
Just these simple steps carried out for a few months will result in lower blood sugar, reduced blood pressure, a few pounds lost and a smaller waist size. You'll be more energetic with less fatigue and you won't feel like a martyr. You can do it!
************************************
Area Presentations…
Upcoming presentations in the San Diego area are scheduled for the Osher Lifelong Learning Center at Cal State San Marcos (www.csusm.edu/olli) and at the OASIS Adult Learning Center (www.oasisnet.org). Dates, times and locations are posted on their websites. Titles include A day in the life of a Renaissance physician, Saving your wits: 10 ways  to prevent dementia and Alzheimer's disease and Diseases that changed human history.
***********************************
If you have a question, or a suggestion for a future topic, let us know at drphil@stoneagedoc.com.